CHURCH SERVICES HAVE BEEN CANCELLED FOR SUNDAY, DECEMBER 9, 2018.
Due to the potential for snow, sleet and freezing rain, all church services for tomorrow (December 9, 2018) have been cancelled.
Cathy Waitman will work with parents to reschedule the Youth Nativity Program that was planned for Sunday's worship service.
We will communicate via email, Facebook, and Fox 8, WFMY & WXII notifications.
HOWEVER, the catered lunch planned for this Sunday has been postponed to Sunday, December 16th immediately following the annual Christmas Cantata, "Rhapsody in Bluegrass". The children will present a short program titled, "The Twelve Days of Christmas" following the luncheon. And, of course the happy guy from the North Pole will drop by for a visit.
NOTE: We are trashing the current reservations for this Sunday. Please let us know ASAP if you will or will not be able to attend the catered meal on the 16th. Call the church office at 336-248-2617.
Waiting and watching with you,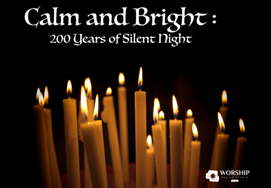 Elizabeth