Looking toward Sunday…
What a Sunday this will be!
Ellen and the choir have been working for months on the Cantata, "Rhapsody in Bluegrass: A Christmas Jubilee." The sounds of a banjo, mandolin, guitar, fiddle, bass, and piano will join together with the voices in the choir to make sounds of peace, hope, love and joy!
After worship we will gather for a catered lunch in the Fellowship Hall and hear about the 12 Days of Christmas from the children. Remember there is NO Sunday School this Sunday!
We need volunteers to take a fruit basket and bag of cards to our homebound members. If you can deliver one or two, please come by the table during Sunday's Christmas Lunch. We have about 18 to deliver. Thanks for helping with this important ministry.
Looking forward to worshipping with you,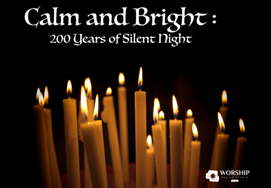 Elizabeth