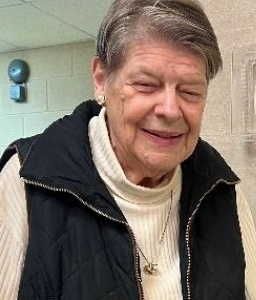 A graduate of Catawba College and Lancaster Theological Seminary, June has served congregations in North Carolina, Texas, and the state of Washington as Minister of Christian Education and Associate Pastor. She served for over nine years as Associate Conference Minister in the Rocky Mountain Conference UCC, Denver, CO. She has served as an Interim Minister in several churches, including Chewelah UCC, Chewelah, Washington, Magnolia UCC in Seattle, WA and Peace UCC in Greensboro, NC. She also was the Interim Associate Conference Minister for the Western N.C. Association of the Southern Conference, UCC.
For the past twelve years she has travel all over the country working with local congregations as a certified "Trainer of Trainers" for the United Church of Christ and Unitarian Universalist curriculum, Our Whole Lives: Sexuality and Faith.
In September, 2014, she and her brother, along with the help and support. Dr. Kenneth Clapp of Catawba College completed a cabin at Black Lake Retreat Center, an Outdoor Ministry facility outside of Asheboro. This project was begun with great passion by her brother, Lonnie Grubb, before his death from Pancreatic Cancer in October, 2013. The Cabin, named Inspiration Cabin was dedicated on September 20, 2014.
Although June is now retired she is still involved in ministry serving as Minister of Pastoral Care and an ordained Stephen Ministry leader at First Reformed UCC in Lexington. First Reformed UCC is so fortunate to have the expertise of Rev. June. In her spare time she enjoys reading, traveling and loving her three pets, a Chihuahua named "Coco", a Dachshund named "Gracie" and a cat named "Bella."
Email Minister of Pastoral Care Rev. June Grubb: june@frucc.org