'Spring Sing' Concert
Sunday, April 30th, 3pm – First United Methodist Church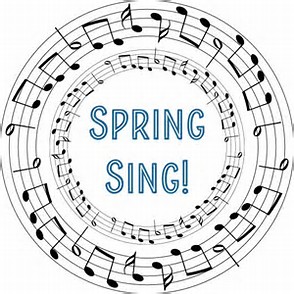 First Reformed UCC Choir Director Ellen Peterson will be one of three conductors of the upcoming Lexington Choral Society's "Spring Sing" concert. It will take place at 3 p.m. on Sunday, April 30th at Lexington's First United Methodist Church. In addition, four First Reformed choir members will sing in the concert that features both sacred and secular choral selections. Singing will be Mike Price, Kelly Greathouse-Atkinson, Glenyce Fulton and Walter Hoffman. There is no admission as the concert is the Choral Society's gift to the community.